Check this chart out, my friends: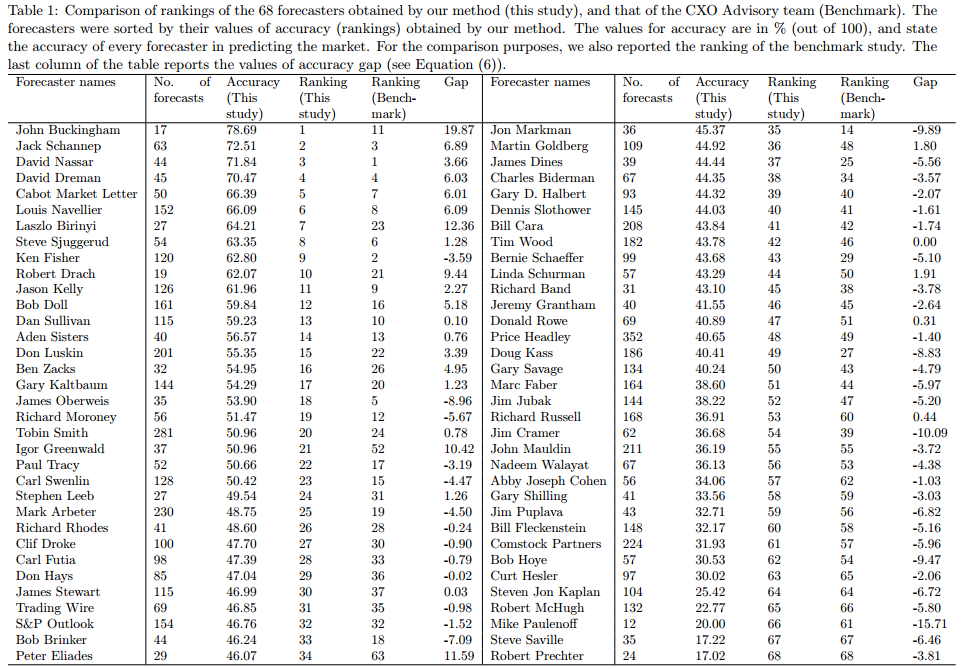 If you carefully read the headline information, you probably see why I am sending this chart to you.
But just in case you want or need help, the chart tells us the outcomes of investment predictions made by 68 of the best-known investment forecasters.  These advisors' accuracy is as high as 72% and as low at 17%; or in other words, from getting 7-out-of-10 predictions right to as few as under 2 out of 10.  Many of these people are fixtures on cable, financial news. Most have expensive subscription services you can subscribe to "help" you in your investing. These folks may or may not be accurate, but they are always confident.
Beware of experts.
So many of us are so full of self-doubt when it comes to investing that we turn, in our confusion, to those who seem to know what's ahead, yours truly included.  But be careful.  No one knows the future, but God.  And He ain't talking to us about this stuff.
All you need to know are a few basics:
Pursue a broadly-diversified, low-cost, equity-oriented mutual fund or ETF strategy.  Rebalance your holdings at least once a year.  Try not to think too much about this stuff.  And stay away from watching financial news unless you can view it largely as entertainment.